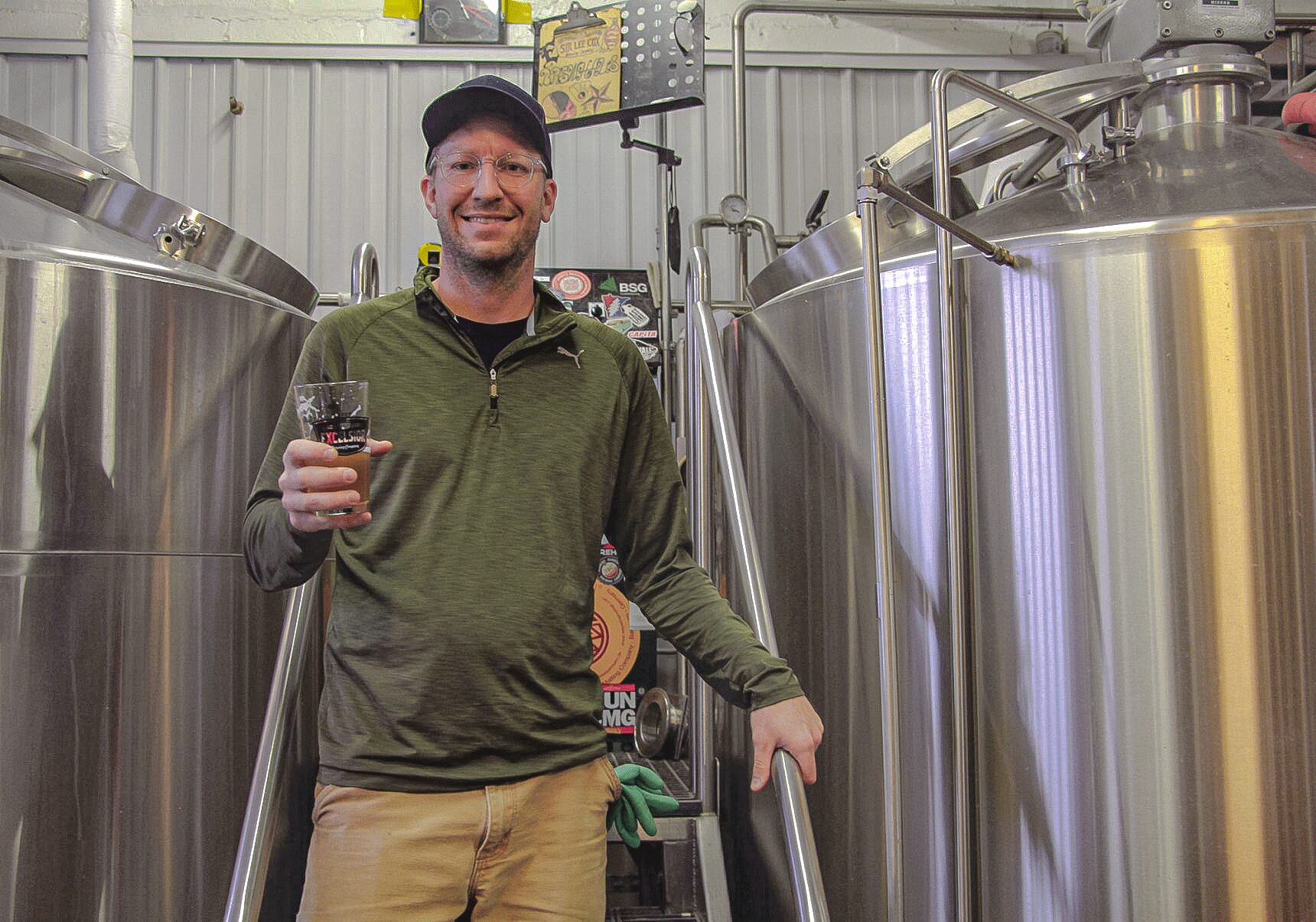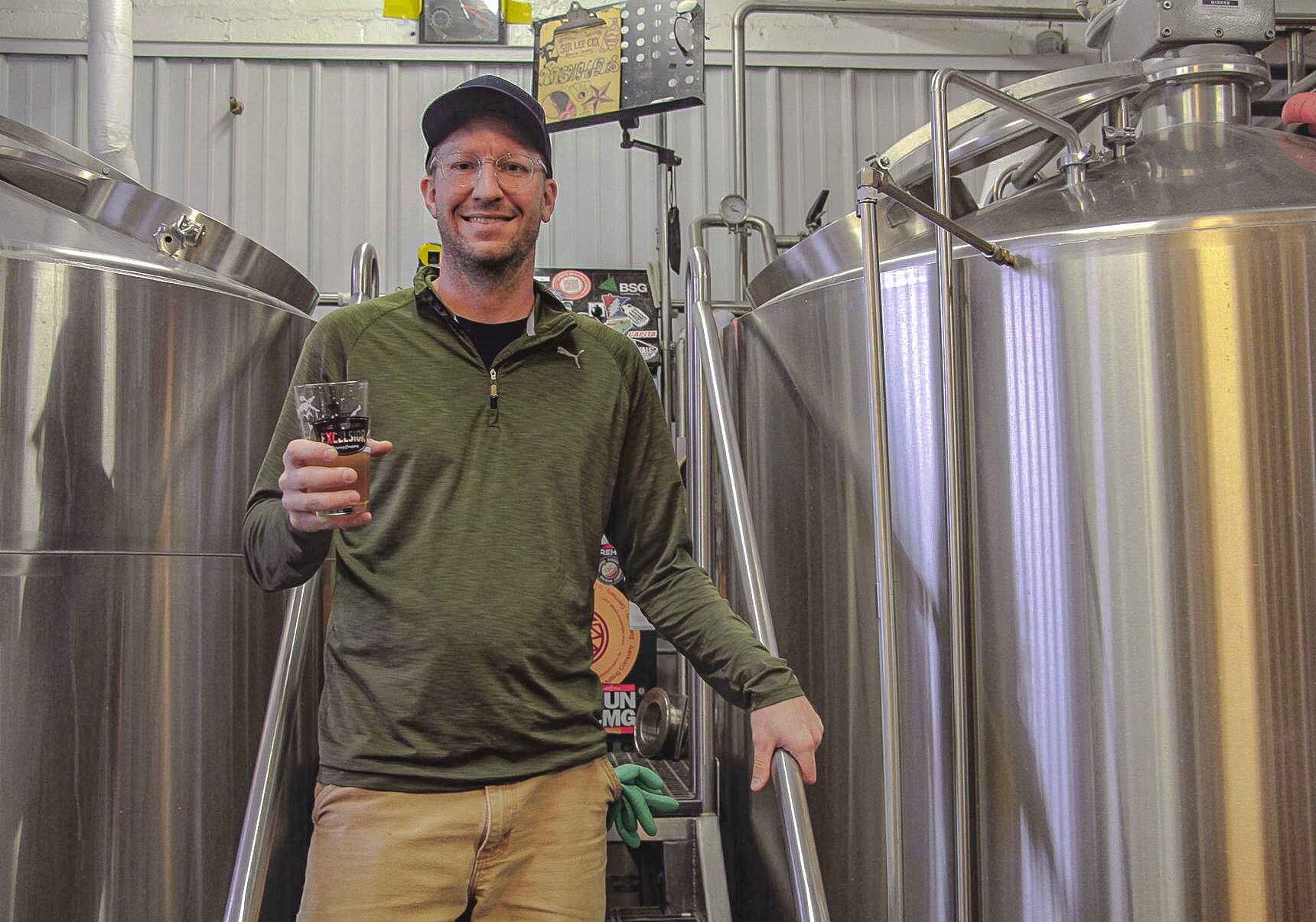 James Birnie has already begun working in his new role as head brewer for Excelsior Brewing Company. Before joining the team in Excelsior, he worked as the lead brewer and cellarman at Summit Brewing in St. Paul. Given his background, he brings a new perspective to the operation.
"With my experience, my background in food science, at Summit, I hope to bring a high level of quality and improve the overall quality and consistency of our product out here," Birnie said. "I hope to bring all my knowledge and, hopefully, improve process and, of course, I'm going to get to make a bunch of new recipes and get some fresh beer on in the taproom too."
"James is perhaps the number one draft pick in the region when it comes to brewing talent ready to lead a production brewery," Patrick Foss, Excelsior Brewing Company partner, said in a submission to the Sun Sailor. "We are thrilled to welcome him to the Excelsior family."
Birnie's educational background also lends itself to the brewing process. He studied food science and technology at Oregon State University.
"The wide array of schooling I did, in addition to having that background of biology and chemistry to actually dealing with yeast and the biochemical reactions that happen during the brewing process, it really helps with the problem-solving aspect of working in a brewery and constantly dealing with little things that crop up," Birnie said.
His passion for brewing grew from his work as a bartender.
"After high school, I didn't go to college right away and I was bartending and that's when kind of the craft beer scene started to get interesting. Being that I was serving it all the time, I got some curiosity and I began sampling some of the finer beverages that I was pouring and I thought it was cool and interesting." Birnie said. "I started homebrewing and that interest quickly turned into a passion. I kind of determined that I wanted to make my life's work out of brewing, I was really passionate about it."
Birnie enjoys being part of the Minnesota brewing scene and believes some of the best brewing is taking place in the state.
"I think there are a lot of breweries in Minnesota making world-class beer and I think it's pretty evident by the brewing community in how much it's gotten big," Birnie said. "I think we're right there on par with some of the big states that produce the best beer."
Due to the size difference between Excelsior Brewing Company and Summit Brewing, Birnie will have his hands in a lot of areas of the business.
"Not that I didn't do a lot of things at Summit, but I'm going to be doing a lot of quality assurance as well as packaging, in addition to brewing and cellar work, as well as managing and also going out and meeting with distributors and doing sales-type stuff," Birnie said. "Getting my hands on everything from raw ingredients to going up and meeting with people in the taproom, talking to the locals, talking to the mug club members and just getting feedback from them, giving everyone a face to the new beer that's coming in."
Before experimenting with new recipes, he's focusing on learning. The brewery comes equipped with a three and a half barrel pilot system that will serve as a project lab to test recipes.
"Right now my focus is to just learn how everything works and get the big brewhouse up and running before I hop over here," Birnie said. "This is going to be like the little project lab up here, it's really going to fuel all the innovation for the taproom and for distribution as well. It's going to be fun, I know a lot of the locals have been wanting a little bit more of a rotating tap list, it's going to be a chance for us to showcase our talents a little bit more."
Birnie has already begun to get to know members of the Excelsior community.
"It's a real tight-knit community, every time you come into the taproom you're going to meet somebody that comes in here pretty regularly, so I've met a couple of the people," Birnie said. "We have great relationships with a lot of the businesses around here. Getting to be a part of that is pretty cool."
Birnie is looking ahead to showcasing some of Excelsior Brewing Company's beer at major brewing festivals coming to Minneapolis.
"There's the World Brewing Congress, which is a joint venture between the American Society of Brewing Chemists and the Master Brewing Association, so they're holding a big convention here, so it's going to be a big opportunity for Minnesota brewers to showcase their ability and passion for craft beer on a national level," Birnie said.