About Hero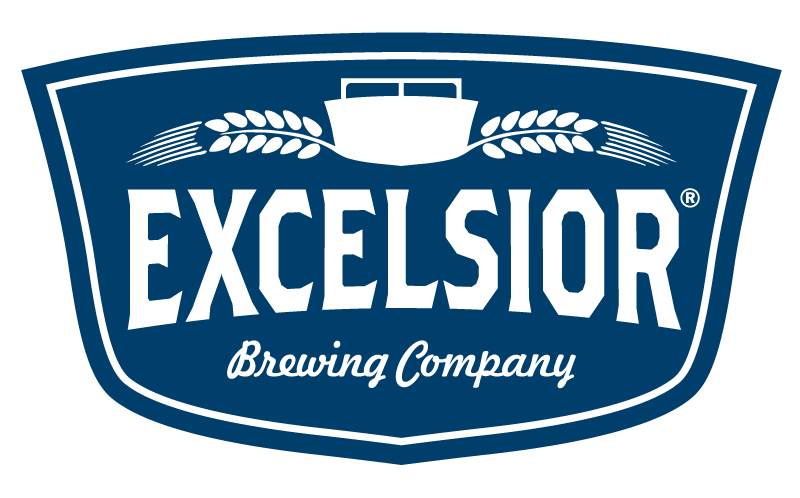 Hours & Location
The award winning Excelsior Brewing Company taproom provides a community hub for fresh beers, music, events and a great place to begin or end your visit to Excelsior. There's always something special on tap. In addition to our freshest core and seasonal offerings we will have a few new beers, hard seltzers and pilot brews that have not yet hit the market for you to try. You are welcome to bring food or appetizers from one of our many restaurant partners to enjoy in the taproom, some will even deliver right to your table. We are committed to providing a clean and safe environment. During this time of COVID we have upped our game to ensure we're all doing everything we can to stay well. We ask that you comply with all state directives so we can get back to normal as quickly as possible.
Our brewery and taproom is located on the corner of 3rd & Water St. in downtown Excelsior, Minnesota.   20 draught lines serving up fine beers, hard seltzer, crafted soda's and infused waters.    The taproom offers a great vibe, games, bands and some solid merchandise.   In addition to our 20bbl brew house, we feature beers crafted on our  3.5 barrel pilot system located right in the heart of the taproom.   See you soon for a pint, a game of cribbage and some good conversation.
Taproom & To-Go Hours
Monday: Closed
Tuesday: 4pm-9pm
Wednesday: 4pm-10pm
Thursday: 4pm-10pm
Friday: 12pm-11pm
Saturday: 12pm-11pm
Sunday: 12pm-6pm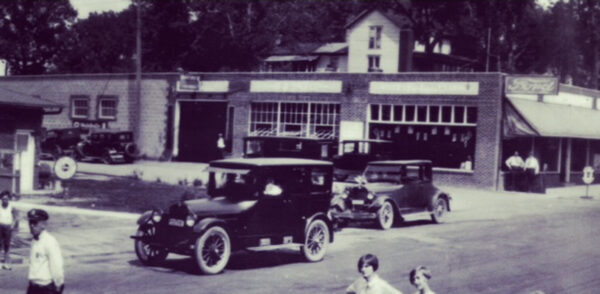 Ford Dealership – Early 1900's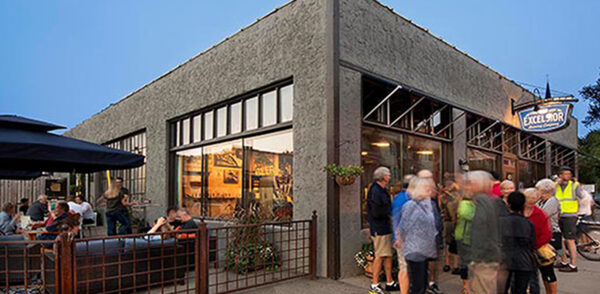 Excelsior Brew Co. Building – Today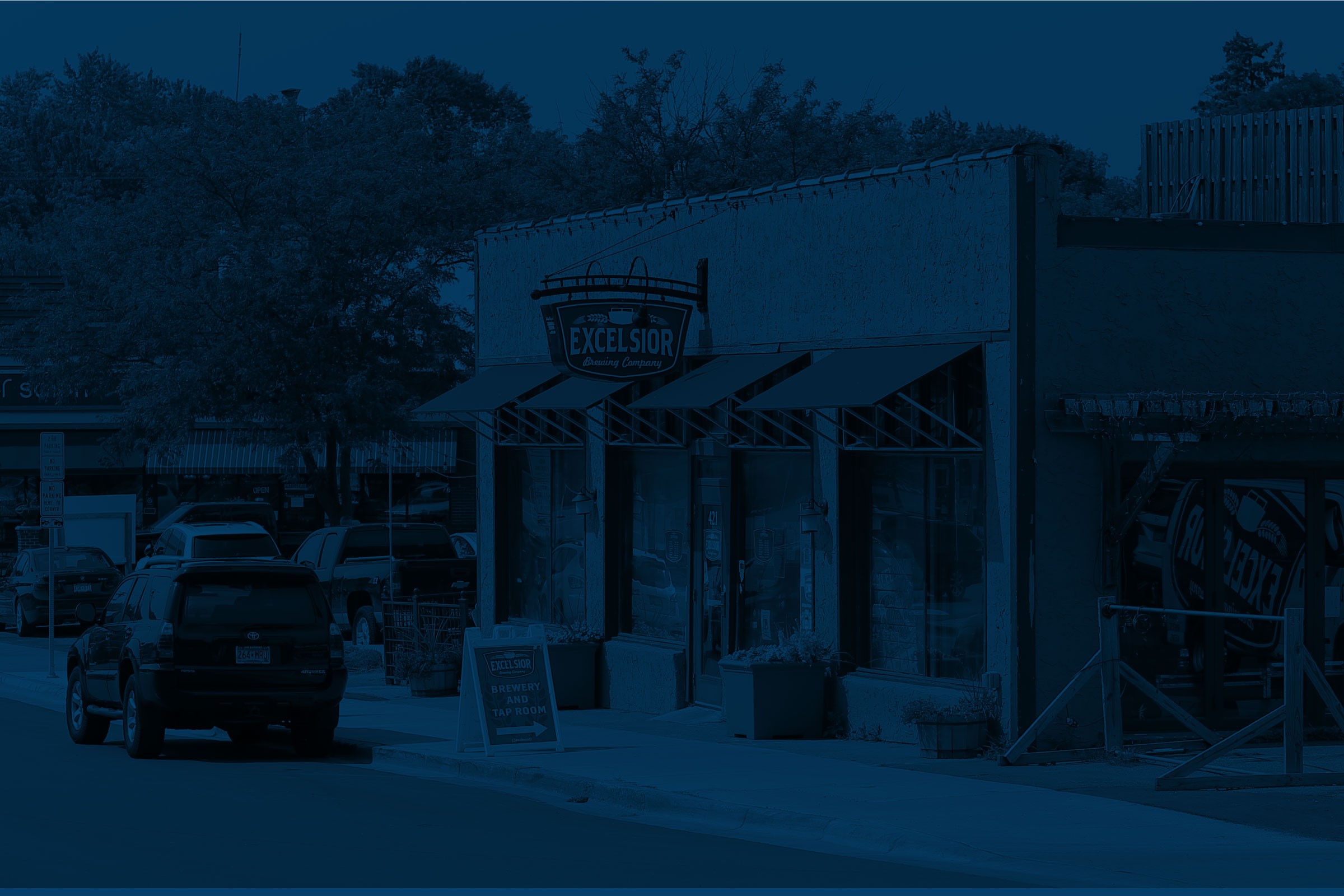 Taproom Rental
NOW HOSTING, YOUR TOASTING!
Hosting an event, but worried that your own taproom won't impress your friends? Rent ours! The space can accommodate up to 200 guests (or 60 if they all insist on remaining seated—but what kind of party would that be?)
Contact Us for Details & Availability